To Zoom: Hover mouse over image*

(*Zoom may be unavailable for certain images*) Like to be notified when an item is in stock? Contact Us

High Country Outdoor Store ~


This item can be shipped to the following countries: USA

Description

RAM Cradle Holder for the TomTom GO 510, 710 & 910

This RAM high strength composite cradle is designed to hold the following devices:


TomTom GO 510

TomTom GO 710

TomTom GO 910


Material:
High Strength Composite

Note:
The "U" in the part number reflects product packaged in poly bag. The cradle includes a set of two nuts and bolts to connect the cradle to any of the RAM compatible mounts. RAM cradles do not include the RAM-B-238U (Diamond Base & Ball) or RAP-B-238U (Diamond Composite Base & Ball), required to attach to the cradle and RAM mounting system.


High Country Outdoors,

Where you'll find up to 40% discounts on camping equipment, and 30%+ discounts on hunting equipment all in on place.
---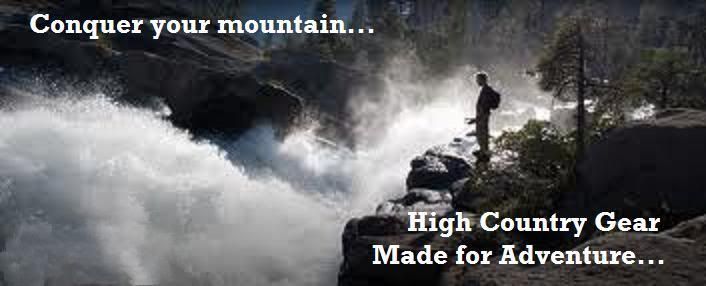 < < More categories located along the left
Comments, Questions & Suggestions Box
---
Shipping Information

(See Shipping Policy) Shipping to USA, (Including Alaska, Hawaii) and *Canada

-- CANADA ~ *Items that qualify for shipping to Canada are marked with an estimated shipping price.

NOTE: Additional shipping charges may be required for Canada, Alaska & Hawaii on heavy items
Now you can add any item in our store directly to Amazon's Wish List!

(More details)

Visit Outdoor World to view our LIVE! Wildlife Webcams page. You can learn alot by watching wildlife in their own environment. You'll see everything from white deer, witness baby fawns being born, bears of all ages, bobcats & variety of colorful birds, raccoons, coyotes and even rattlesnakes, You can even watch wildlife in Africa, and much more! All LIVE 24 hrs a day. Enjoy!!

Like us on Facebook

or Follow us on Twitter
---
Need help finding something?
We order directly from many of the same Manufacturers/ Wholesale Suppliers that big name stores use, only without all the extra markups. This means, we can offer you the same items you'll find at the competitors, for lower prices. Such as Electronics, iphones/iPads/Computers, Networking & large variety of PC hardware, Outdoor Gear, Hunting supplies, RV accessories, high country trail gear, Specialty Knives, Boat-outfitting, Men's/Women's Clothing/Skincare products, and much more!.
Just contact us, tell us exactly what you're looking for. We'll email you full details of the item(s), along with a quote within 24 hrs. for the lowest available prices.
---

"Keep close to Nature's heart... and break clear away, once in awhile, and climb a mountain or spend a week in the woods. Wash your spirit clean." ~ John Muir

---